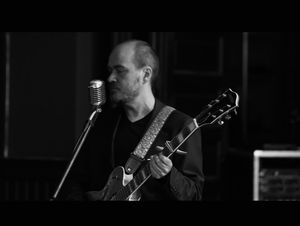 A few years ago I listened to an interview with writer LEE CHILD (author of the JACK REACHER thriller series). Lee didn't start writing until he was in his 40s, and said that he was glad he'd started so late, because "Until I'd reached middle age, I really didn't have all that much life experience to draw from." I think what he meant, or at least what I took from that statement, is that, sure, life throws all sorts of experiences at you, no matter how young or old you are, but it isn't until you're a bit "weathered" that you are able to tap into the depth of those experiences, and share them in a truly honest way. Even if you've been honing your craft since middle school, it takes time to develop not only technique and style, but courage, which is an artist's most valuable skill, and probably the hardest to cultivate.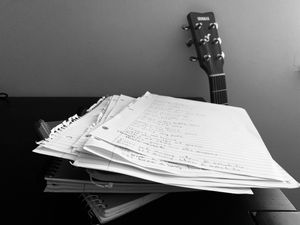 I've been dabbling in songwriting since my mid twenties. I still have the scraps of paper, notebooks, and various journals containing those youthful musings. I'm glad most of it never saw the light of day, not because I'm embarrassed by those early attempts,(everyone has to start somewhere) but because I simply needed more time. I'm glad that I held back, that I kept practicing, writing, and living, because by the time I released my first album, I had developed a writing style that gave me the courage to be as honest as I wanted to be, while being as vague as I needed to be. 
Join our email list by clicking HERE. 
And receive exclusive content, early access to upcoming shows, new releases, and more.