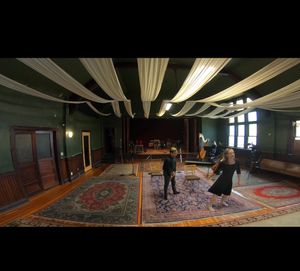 When everything shut down in March 2020, the arts community went dark. But once we (the artists of the world) calmed down a bit, our natural state of restlessness took over and we began finding ways to not only keep creating, but to bring what we do, who we are, to the public. Live Streaming became the obvious, and in many cases, the only option for performing for others. My amazing employer, with whom I've been the second assistant concertmaster for the past twenty five years, The Cincinnati Symphony Orchestra , rallied hard and in September 2020, hit the ground running, creating livestream concerts for our loyal audience. 
Another Cincinnati arts institution, Concert Nova, did the same. Purchasing high quality equipment and software, they created an online season, producing a new livestream concert once a month from September 2020 through June 2021.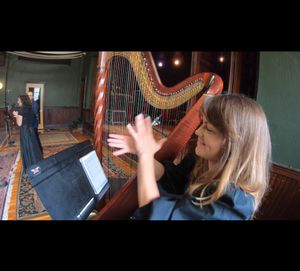 In November of 2020, CN asked me to curate a performance featuring Turnsole. To be asked to feature my singer/songwriter project on such a scale was an honor, and the livestream program we put together is something that I am so incredibly proud of.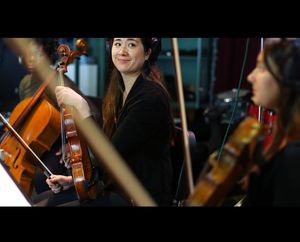 The performance is a blend of my two musical worlds, classical and indie rock. The songs were enhanced by a  string quartet, featuring members of the Cincinnati Symphony Orchestra, harp played by Kalamazoo Symphony principal Rachel Miller, guest vocalist and local singer/songwriter Sarah Asher, and two of the greatest ballet dancers you'll ever see, Taylor Carrasco and Samantha Griffin of the Cincinnati Ballet.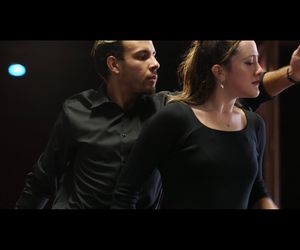 The performance was filmed by local filmmaker Bob Mills, and recorded at The Monastery Studio in Walnut Hills by legendary producer Ric Hordinsky. 
Originally the livestream performances were offered to CN subscribers, but now that the online season has come to a close, Concert Nova has generously given me permission to share this performance with the general public. 
If you are a fan of new music, enjoy attending concerts in unusual spaces, and want a truly unique musical experience, look no further than Concert Nova. Subscribe to their emails and attend as many of their performances in the 21-22 season as you can! 
Enjoy the performance, and don't forget to join the Turnsole email list by clicking HERE, where you'll receive a free download of the song The Wolf and The Sheep from this livestream performance!